The term non-traditional Revenue Manager was coined by a former General Manager of mine who used it to describe me in an interview. It stuck with me because I realized I understand Revenue Management to be far more than simple pricing.
Revenue Management is about impact. It is about how to deploy resources in a way to achieve the highest possible return in revenue with the ultimate goal of increasing bottom line profitability.

Combining Revenue Management principles with applications of Process Improvement will allow us to achieve a major competitive advantage for your hotel organization.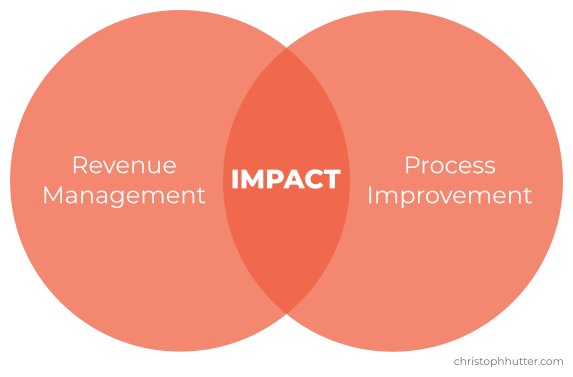 By increasing productivity we will be able to dedicate more time to providing excellent customer service and outstanding Revenue Management.
contact@christophhutter.com